Once the anchor of communities, increasing numbers of Christian churches are closing across the state. This is why suburban and regional Victoria is losing traditional religion.
An article by Mandy Squires in the Herald Sun, April 18, 2023
In Victoria's suburban, regional and rural communities, churches were once the heartbeats, as parishioners delivered casseroles and cakes to the sick, and company and comfort to those in crisis or need. On Sunday mornings, the faithful gathered to both worship, and catch up with friends and neighbours.
But "the faithful" are ever fewer in Victoria, and Christian churches are closing their doors across the state at an alarming rate – a process some research suggests was hastened by harsh Covid lockdowns and restrictions.
Dwindling congregation sizes have combined with rising insurance fees, maintenance costs and increasingly onerous building safety compliance expectations, to make the price of keeping ageing churches operational simply too high for many denominations.
The burden of upkeep has also largely fallen to an ever smaller group of, also ageing, parishioners.
It comes as younger Christians are drawn to a new wave of evangelical churches, with contemporary Christian music, performed in contemporary buildings.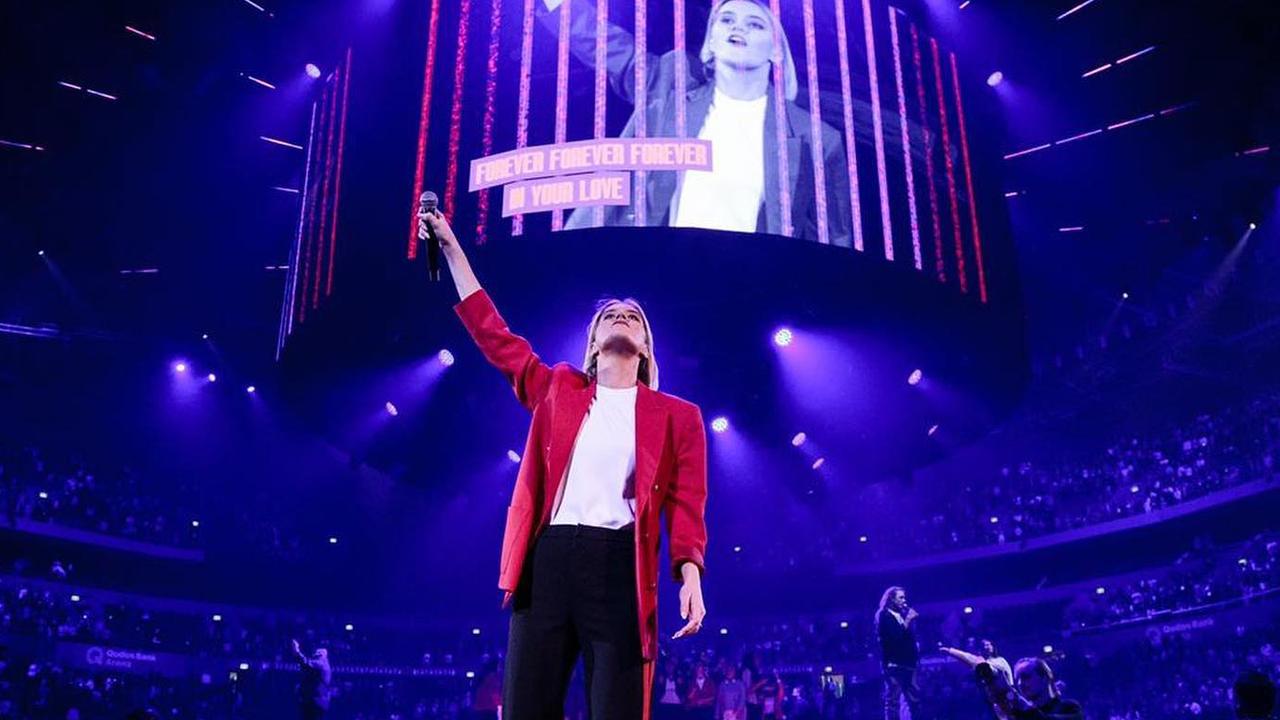 Younger Christians are drawn to a new wave of evangelical churches, with contemporary Christian music, performed in contemporary buildings. Picture: Supplied
But mostly, younger Victorians say in surveys, they are drawn to no faith at all — with a growing number preferring a general spiritualism based on psychics, tarot cards, crystals, astrology, numerology, Reiki healing and messages in nature, "from the universe".
Executive Officer or the Victorian Council of Churches, Reverend Sandy Boyce, said "the grim reality is less than half the population now identify as Christian", and more traditional churches were being forced to close.
In country Victoria, the loss was especially keenly felt.
"For rural people it's a bit different to (churches closing) in the suburbs in that they don't have a lot of choice and even elsewhere to go … the grief, disappointment, shock and loss is very real for rural people when their (local) church closes," she said.
That was not to say great pain wasn't also experienced when churches closed in the suburbs or regional towns, Rev Boyce said, as many people felt deeply connected to the building they had become accustomed to worshipping in.
In February this year, the 162-year-old Neil Street Uniting Church in Ballarat closed its doors.
Located in the historic precinct of Soldiers Hill, the church was first built in 1861 and in 1867 replaced with a more substantial building.
It was improved again before the turn of the century.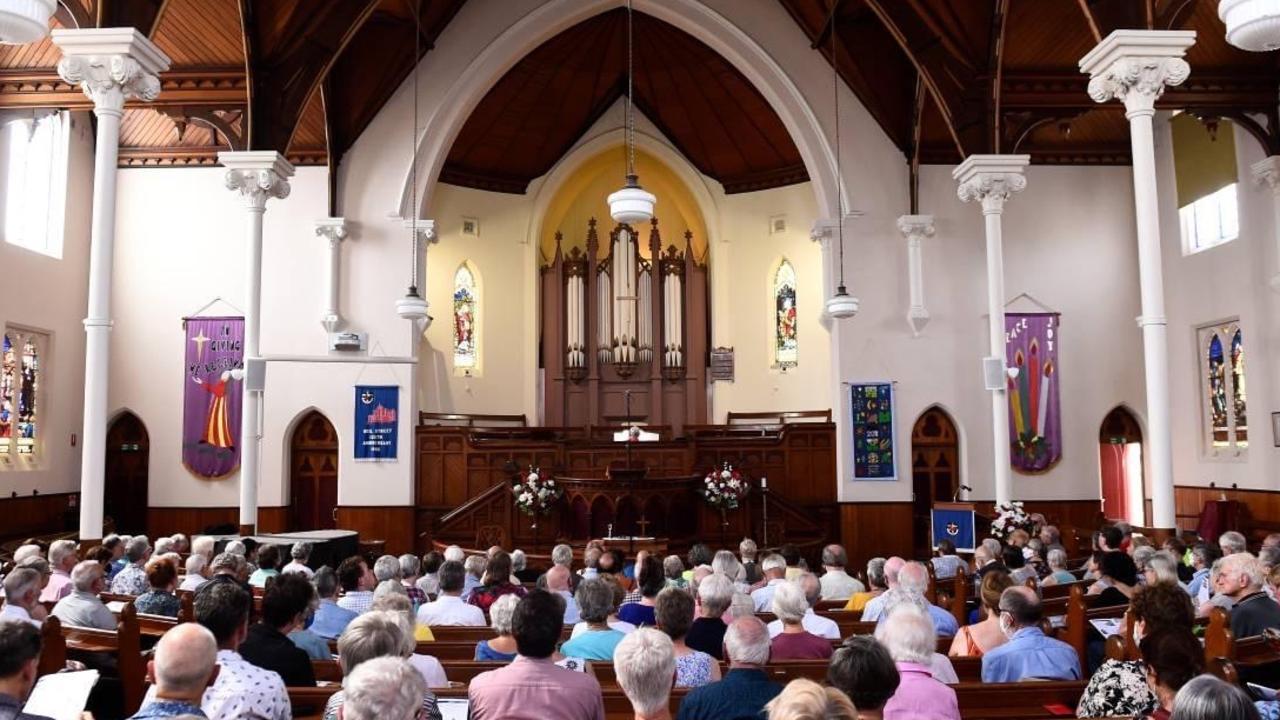 Ballarat's Neil St church was forced to close its doors in February. Picture: Supplied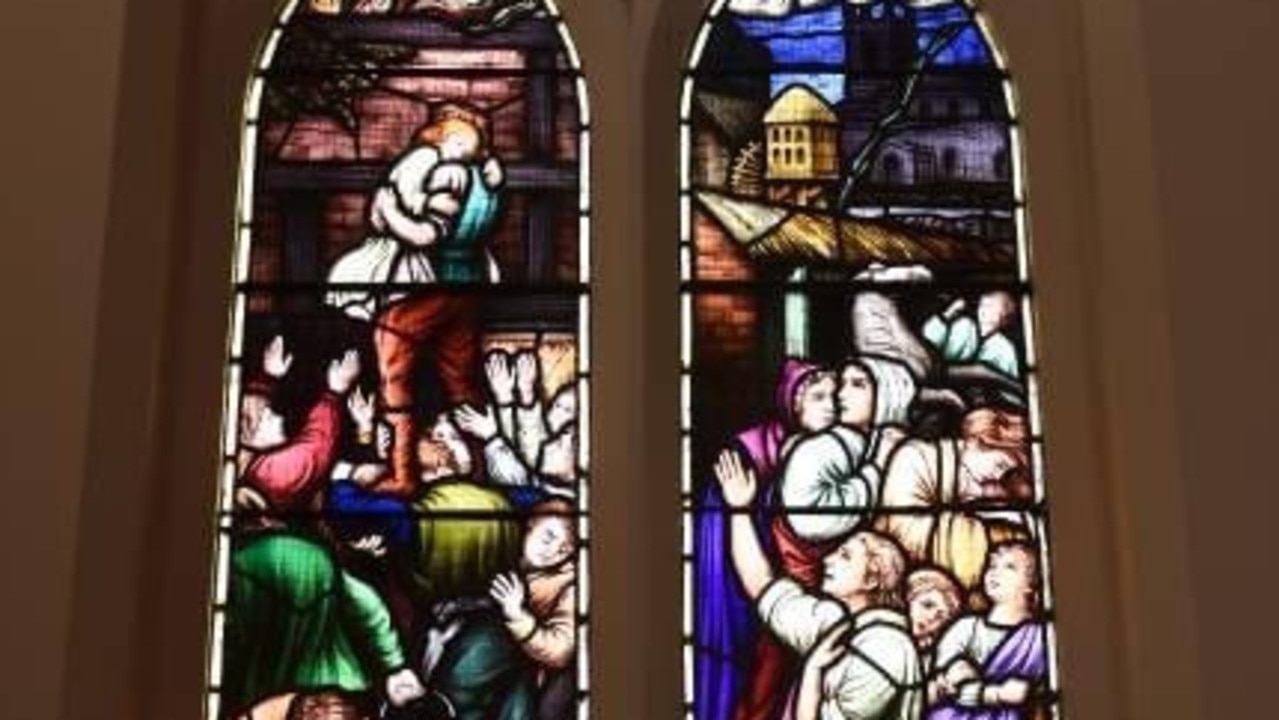 The magnificent stained glass windows of Neil St church.
"The present beautiful church with its many stained glass windows and magnificent pipe organ was erected in 1892 – an impressive statement of the faith of our forebears," the church's website notes.
Now, with the church closed, it's accomplished choir has moved to YouTube to be heard, with co-ordinator Andrew Parker encouraging its performances to be shared on social media.
He describes the final Neil Street church service as "funeral-like", as "a place of memories and fellowship for generations of families" was farewelled.
"Every pew was packed as hundreds of people who each had a connection to the congregation" came to pray for the last time within the church's historic wall, he said.
"The sermon for the final service focused on letting go and moving forward with faith in new ways and places of worship, but this did not stop the tears of many as the final, stirring hymns sounded out," Mr Parker wrote on the Neil Street Choir Facebook page.
The Neil St closure follows a failed 2021 community campaign to save a historic Rokewood church from sale — with some calling for the Andrews government to compulsorily reacquire the building and gift it back to its original denomination.
The 155-year-old Rokewood Uniting Church, located about 40 kilometres south of Ballarat, was originally Presbyterian, but the congregation chose to align with the Uniting Church of Australia when it formed in 1977.
In June last year, the Manningham Uniting Church's historic Woodhouse Grove chapel in Box Hill North – that started life as a Wesleyan chapel in 1856 – held its last service.
While the heritage protected chapel building will be preserved, in a sign of the times, the large site gained planning approval for eight double story townhouses.
"Around 60 people including friends and family and ex-members of 'The Grove' and members of wider MUC gathered on 26 June to celebrate the 166 years of worship at The Grove and to mark the closure of worship at this site," the church's website states.
The Uniting Church's Reverend Duncan Macleod, executive officer of the ELM Synod of Victoria and Tasmania, said church closures and the threat of more was "very distressing" for local communities.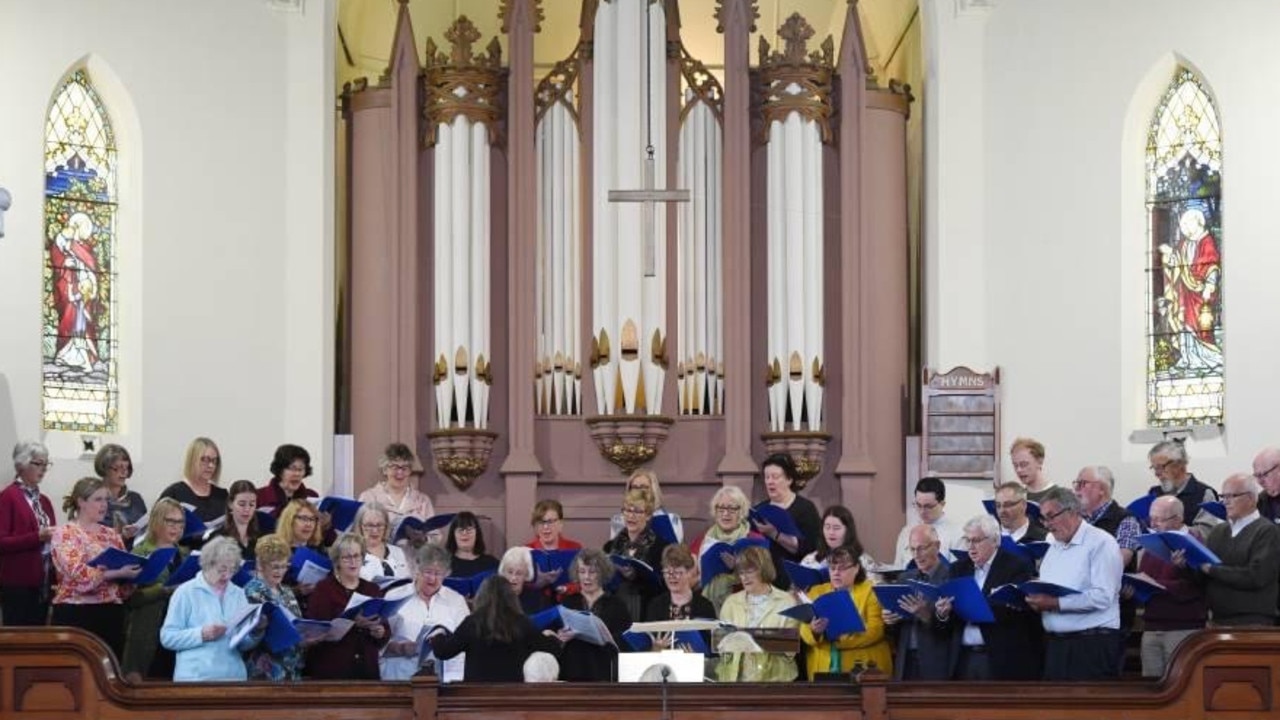 The final Neil St service was 'funeral-like', as the church was farewelled.
"There are some country churches that would like to say, 'well, if our building burned down or had a truck drive through it, we could have just have it demolished'. But the insurance companies require full replacement value … and the actual maintenance costs of those buildings start to become a burden on the five to 10 people who are left willing to care for them," he said.
It comes as Australian Bureau of Statistics (ABS) data reveals 43.9 per cent of Australians now identify as Christian, down from 52.1 per cent in 2016.
Nearly 39 per cent say they have no religion, up from 30.1 per cent in 2016, representing an increase of more than 2.8 million people.
The decrease in Christianity occurred across most age groups, with the sharpest decline among young adults aged 18 to 25 years, the latest Census date shows.
Millennials had the highest proportion of 'no religion', at 46.5 per cent.
In mid-last year a research paper on Factors Affecting Australian Catholics' Return to Mass After COVID-19 Church Closures found mandated church shutdowns were expected to have a significant, negative impact, because the nature of Catholic worship involved in-person, ritual contact, such as confession and communion.
"With already falling rates of Mass attendance, the longer-term impact of COVID-19 church closures is likely to be significant in determining the future size and distribution of the Catholic Church in Australia," the July 2022 research paper notes.
While undeniably sad, Rev Boyce said when churches were faced with dwindling congregations and closure, opportunities arose for them to join with other denominations to strengthen their numbers.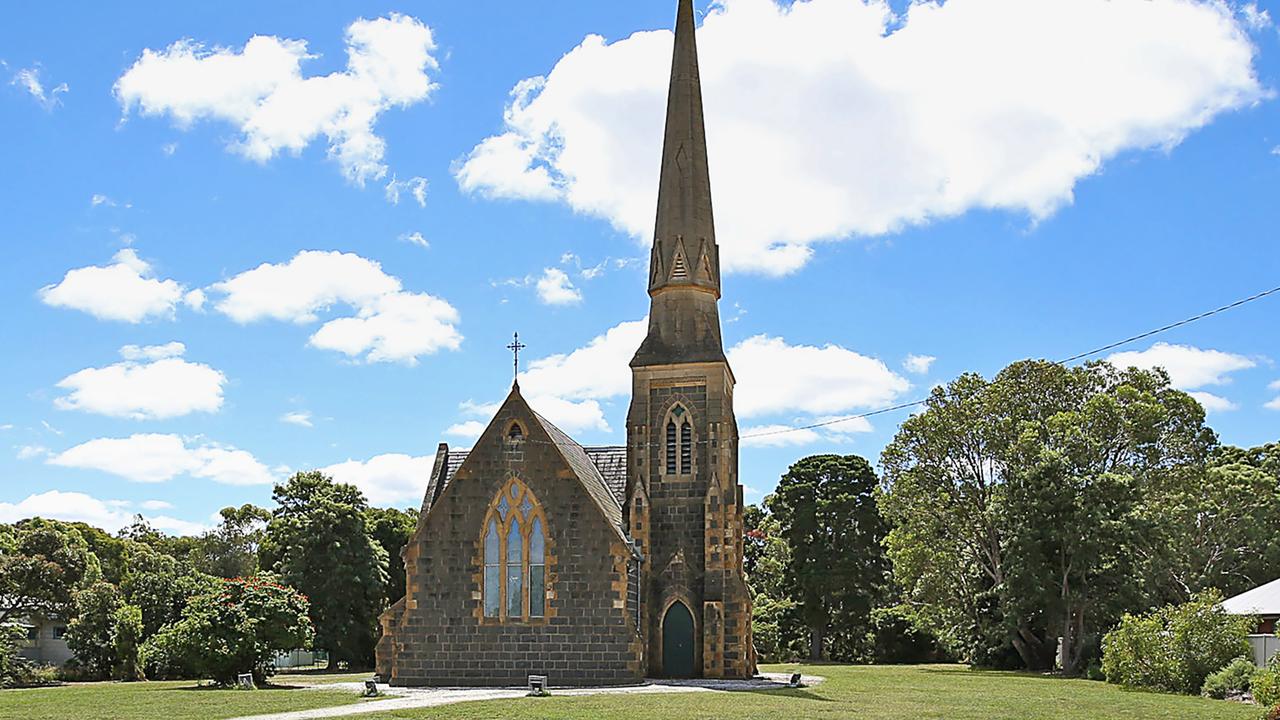 The former Rokewood Uniting (and before that Presbyterian) was sold-off in 2021, 155 years after it was built.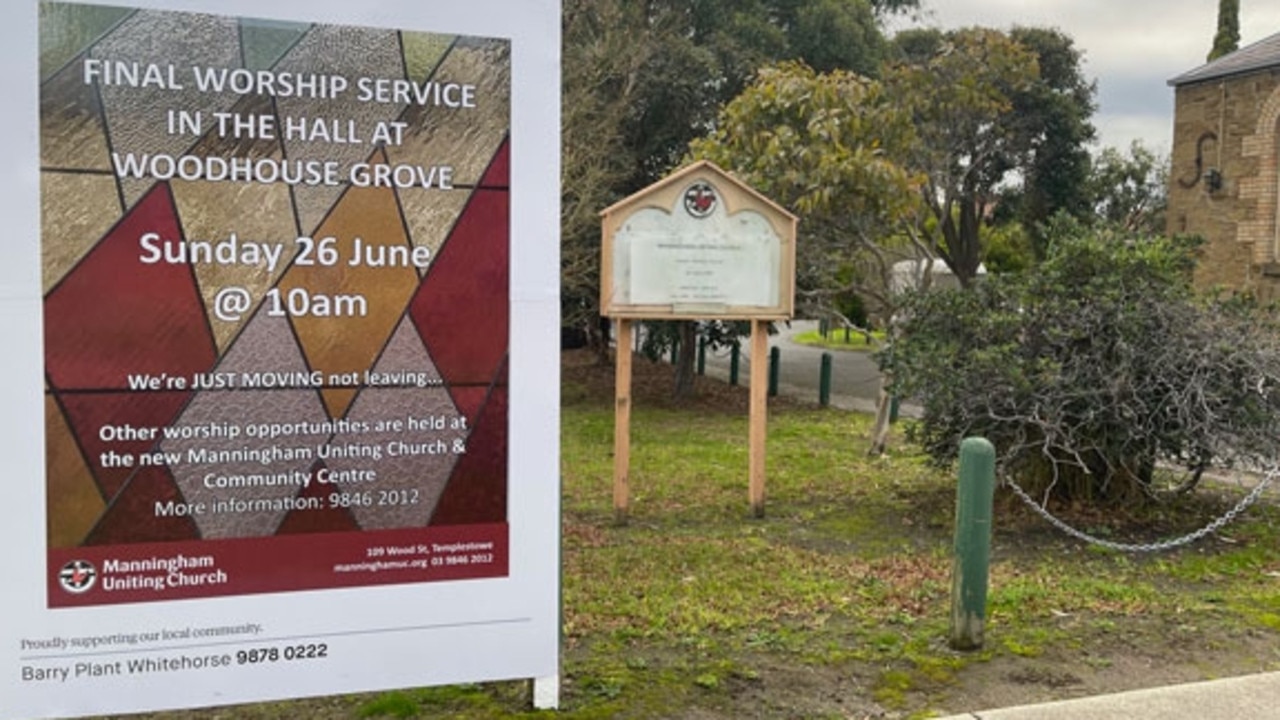 The historic Woodhouse Grove church in Boxhill held its last service in late-June last year.
"It is actually is an invitation I think, for churches of different denominations — instead of maintaining their own separate identities of 'we'll do our Uniting Church and you do your Anglican' — to actually work together, and there are many examples of that happening in the rural areas. So that's the positive," she said.
Rev Macleod said it was also an opportunity for the historic buildings to be used in new and creative ways, and there were increasing examples of churches being repurposed into galleries and cafes, that continued to give them a life in local communities, "and sometimes even used more as a result".